The last month or so has seen me tackle the usual GT6 rust areas, namely the A lower posts, sills and floors. This body while not good it wasn't as bad as my Midget at the floor level. The floor pans were only rotten on the outer edges and the front and rear corners. The inner sill was also only rotten at the lower 30mm or thereabouts. Therefore I decided to take the patching route rather than replace them and this has the advantage of maintaining the door gaps.
The outer sills were removed seeing as they were not doing much and were only pop riveted on. This allowed better visibility for repairing the lower part of the inner sills.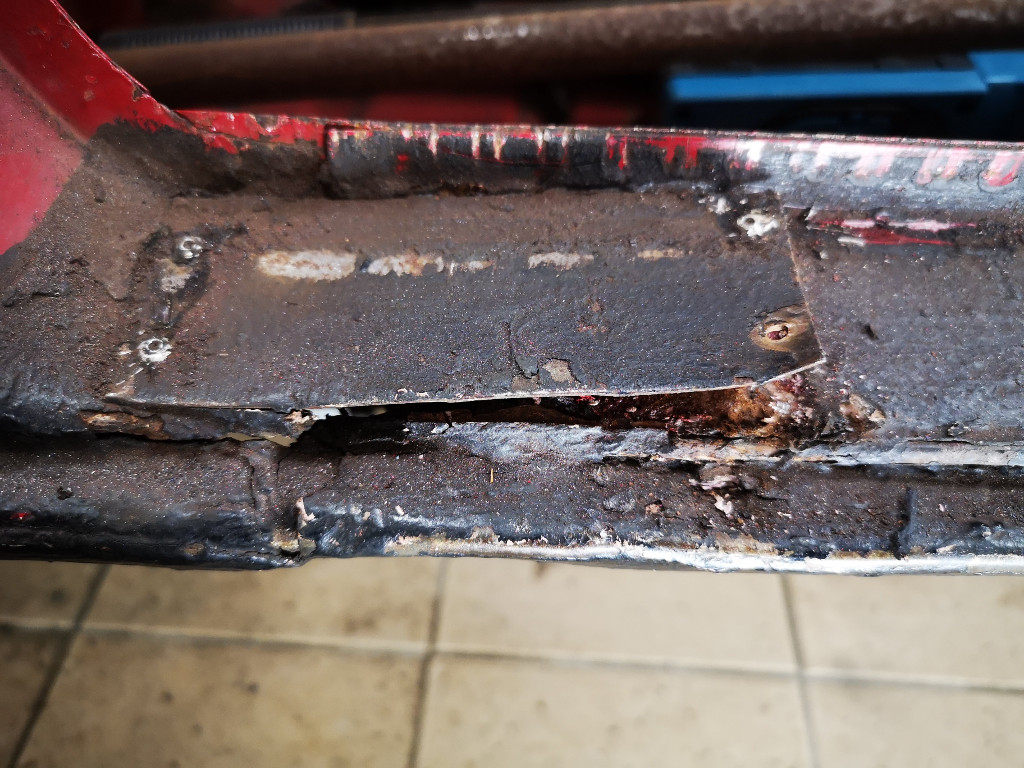 On the nearside I repaired the floor first because there was enough of the inner sill to use as a level reference for the floor pieces. On the offside I did the inner sill first because there wasn't much of the return lip that the floor mates against.

Work continues on the offside B post and one small repair is needed to the floor pan then it will be time to turn the attention to the wheel arches.